Dawn Wientjes and Kathleen Gillespie know their passion: Paducah real estate. Both women take great pride in our community and came to know quickly that helping this city grow was to be their life's work.
Dawn grew up in Metropolis, Illinois and attended Western Kentucky University on a Women's Golf Scholarship. After graduating with a Bachelor's Degree in Public Relations, she entered Graduate School where she earned Master's Degree in Sports Media Marketing and Branding and also her Kentucky Real Estate license. She began selling real estate as she completed her final year of grad school.  Dawn joined Falconite Development Group in December of 2014 as their Marketing Director also handling some of their real estate. Two years later she became Falconite's Principal Broker and took over handling all of Falconite's real estate.
"When I started I quickly saw there was an opportunity to grow my business and Falconite's. That's how my marketing job quickly turned into full time real estate. I hadn't ever worked any development or commercial deals, but we are such a small and close company, both Mike Falconite and Nicki Falconite-Roof were willing to teach me and push me to learn by doing them. They opened the doors for opportunity to have a hand in growing the City of Paducah more than I could have ever imagined I would have."
In the summer of 2017, Dawn met Kathleen Gillespie.  "Kathleen and I met during a deal we were working together. I wasn't out looking for another person to join me, but knew when we met she'd be a perfect fit. We just really hit it off, and when we realized that our focuses across Paducah were different from each other, we knew that could make for a great partnership.  We really do complement one another, and that is hard to come by."
Dawn's focus has primarily been on the Kentucky Oaks Mall, Lone Oak, and West Paducah areas. Kathleen has a huge interest in Downtown Paducah, Lowertown, and Midtown.
Kathleen Gillespie is a Paducah native. For twelve years she lived in Asheville, North Carolina and enjoyed watching historic downtown Asheville grow tremendously and begin to thrive. "I always knew I'd get into real estate," said Kathleen. "I have a passion for revitalization and for keeping our historic and beautiful structures relevant.  I'm working on several downtown projects now, and it is so gratifying to be a part of the downtown movement."
"When I met Dawn, we just clicked. We share the same values and have many of the same dreams for the future of Paducah.  I am truly getting to do what I love, and I have made the most wonderful friend in the process, which only adds to the fun!"
The two women celebrated the one-year anniversary of their partnership in July.  What makes the two unique is that they are skilled in both commercial and residential real estate. Often times people don't realize Falconite Development Group can handle all of your real estate needs, from residential sales to commercial leases.  Dawn and Kathleen's backgrounds growing up around Paducah and connections to the largest real estate development in the company in the tri-state, Falconite Development, makes the two have something not all other agents have.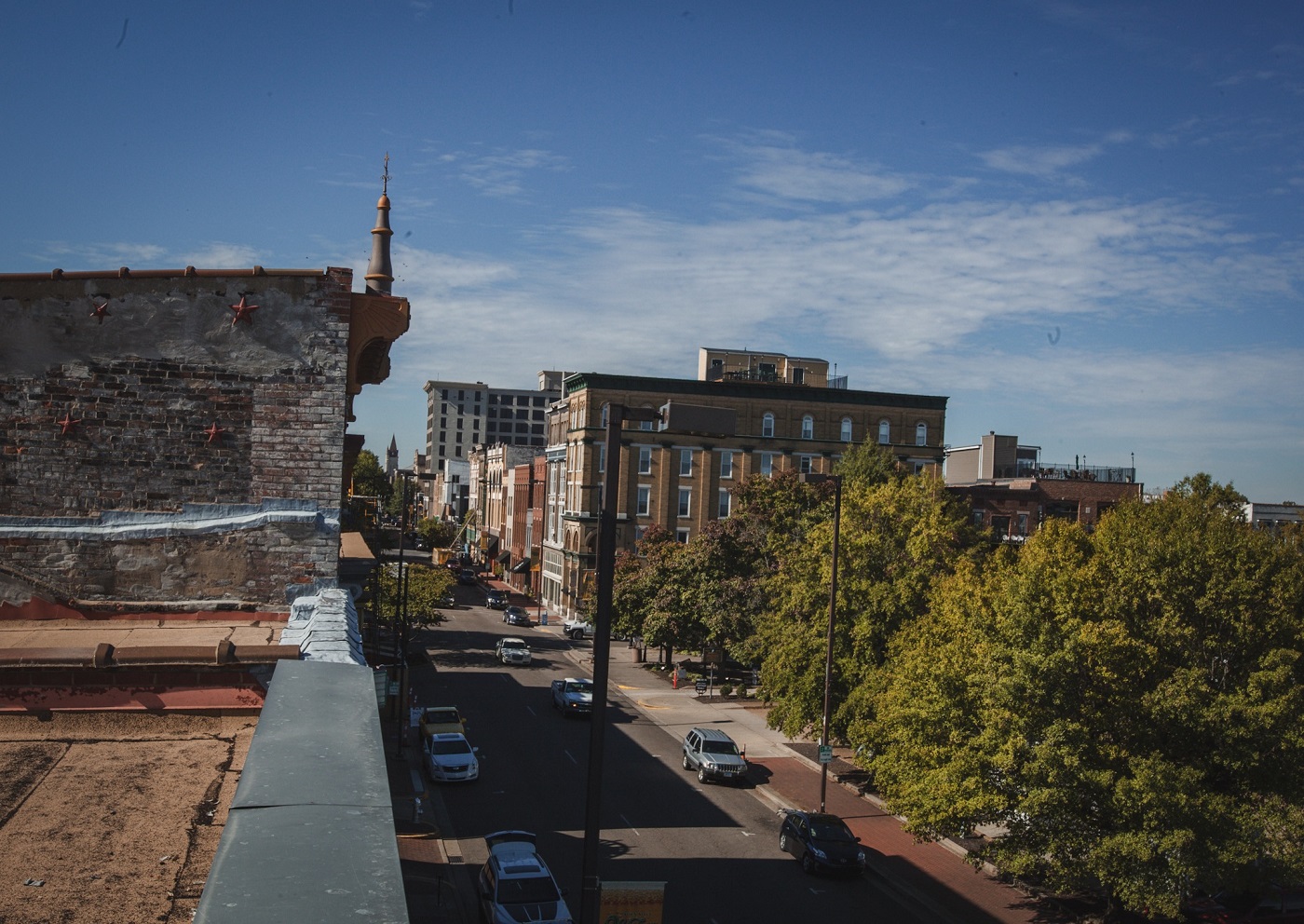 Dawn and Kathleen with Falconite Development Group have contributed significantly to Paducah's economic development. Since 2015, over $14.5 million in leases have been signed and tens of thousands of commercial square footage has been added in new construction in Paducah. In 2016, Falconite Development single-handedly added nearly 40,000 of new construction space!  Commercial and residential real estate sales were a significant area of success in 2017. Over $15 million of commercial and residential real estate sales were closed by Dawn and Kathleen that year. The pair also signed an additional $5.7 million in leases during their first year as partners.
The future is bright for Dawn Wientjes and Kathleen Gillespie. The pair significantly grew the number of real estate transactions closed in the single year since they became partners. Dawn and Kathleen currently rank among the top brokers in this area. The two look forward to continued growth of Paducah in terms of both new construction and the continued revitalization of Paducah's historic communities.
Learn More about Dawn and Kathleen's Work